October 28, 2010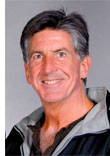 Santa Monica needs more Councilmembers like Kevin McKeown. Here's what the Daily Press said:

"
KEVIN MCKEOWN: FOUR-YEAR TERM
McKeown is the residents' candidate, a true pothole filling politician who has shown not only a willingness but a desire to deal with the day-to-day gripes of residents.
He answers residents' e-mails, attends numerous community meetings and reflects the views of many progressives who call Santa Monica home. . . . (H)is activism and proactive style help make Santa Monica a leader in sustainability and social justice. We trust he will continue to be a voice for residents and hold developers accountable for the impacts their projects have on the community."
We couldn't agree more. Please vote for Kevin McKeown on November 2nd.
Thank you,
SMCLC